Check Out Our New Video Below
Our Professional Services
Customer waiting area with tea & cofee
Have a nice cup of tea whilst your car is getting done
Loan car facility for when yours is off the road
Text
Excellent customer service and explanation of work when needed
Text
Latest Diagnostic tools including a VAS 5051
Straightline have invested in equipping themselves with all of the main dealer tools, including the VAS 5051 diagnostics
ECU Remapping & Performance Chips
Power Tuning is essential for those drivers who feel there vehicle is a not living up to its potential.
Performance tuning cars
Gavin & the team have owned an array of high performance motors from Japan. Subaru Impreza being serviced in our Malvern Garage and we can TUNE yours.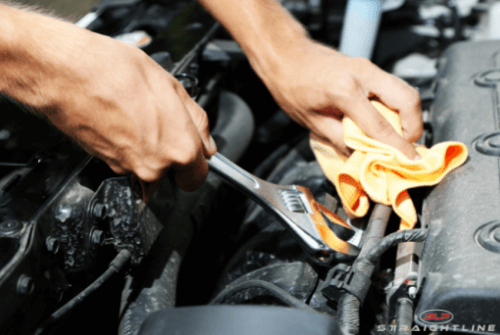 Volkswagen, Audi, Seat, Skoda Full Servicing
Volkswagen, Audi, Seat and Skoda full servicing provided. We will make sure your car is maintained at the highest level possible at all times.

!I want to say thanks to all the chaps at straight line ,for a 5 star service on my disco 4 today . Even stayed late to finish it. Thanks a lot . 👌"
"Massive thank you to Gav and the boys at Straightline! I thought my car had died! They quickly diagnosed the problem, kept me informed of progress regularly and my car was quickly returned to me! Excellent service, thanks I'm really grateful!"
1. Do you provide a courtesy car if need be?
We can provide you a courtesy car at £12 per day to make sure you can get on with your day.
Book now ⇒
2. Do you have a waiting room?
Not only do we have a waiting room, we can also provide a nice cup of tea or coffee.
Book now ⇒
3. Do we offer tea / coffee?
Yes, we provide a nice cup of hot tea or coffee?
Book now ⇒
4. Is our establishment pet friendly?
Yes, of course. We love cats, dogs and even eagles
Book now ⇒